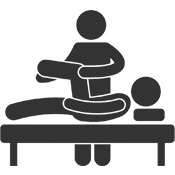 Welcome
Wellbeing Physiotherapy & Acupuncture
Royal Oak Branch
Monday to Friday 8.30am to 5.30pm
Thursday – 8.30 am to 8pm by appointments only
(09) 625-7388
772A Manukau Road, Royal Oak
Contact Us
Manukau Branch
Monday to Saturday 8am to 8pm
(09) 263-9114
652 Great South Road, Manukau, Auckland 2104.
Contact Us
Mt Roskill Branch
Monday to Friday 8am to 8pm
(09) 627-0950
2 Whiteswan road (inside mt Roskill medical center)
Contact Us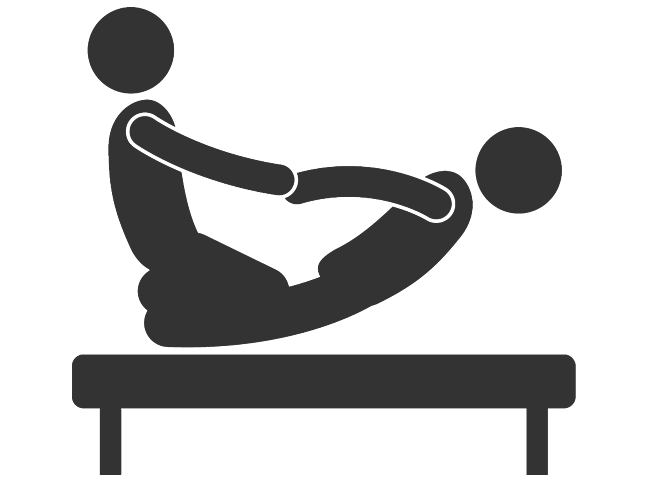 ---
About Us.
Our passion is to look after your wellbeing, to promote mobility, functional ability, improve quality of life, through professional examination, evaluation, diagnosis, manual therapy skills, education and specific exercises. Your wellbeing is totally dependent on your functional movement which is vital to living a high quality life.
Our Goal.
At Wellbeing physiotherapy and acupuncture, our goal is to treat the causes and not the symptoms which are contributing to your problems. ---
Hassle-free.
We are ACC registered, which therefore, you do not need to go visit a family doctor first. We can be your first point of contact for your injuries and we can lodge the acc claim for you.
---
Kuan Sang
Kuan sang is a graduate of AUT, and has been working as a physiotherapist for seven years. He is very passionate about musculoskeletal physiotherapy due to the love of sports, and especially basketball. He has worked with premier sports clubs, such as the premier Marist rugby league team and in a gym setting which he has developed exceptional skills in rehabilitation and exercise prescription for patients. Kuan migrated with his family from Taiwan at the age of 7 and is fluent in both English and Chinese.
---
---
Pascal Luraine
Pascal has very strong hands on physiotherapy skills. Pascal worked as a Physical education teacher for 2 years in France before moving to New Zealand to become a physiotherapist.Pascal demonstrates exceptional inter-personal skills with his patients, this allows Pascal to build a rapport with his patients and to diagnose and treat each patient's injury precisely and specifically therefore healing the injury as soon as possible. Nor only does Pascal have a pair of healing hands, but he is also quite the handyman! There is close to nothing he can't fix, from the kitchen to changing a radiator in his car!
---
---
Sam Scott
Originally hailing from the bustling city of Palmerston North, this stunner of a bloke decided to drop everything and move to Auckland to pursue a career as a Physiotherapist.  From a young age, Sam has had a keen eye for spotting injuries and then fixing them with his so called'healing hands. As of now, we can make those hands official as Sam has completed and graduated from his physiotherapy degree. Sam has played a number of sports so has a good understanding of the bio-mechanics are involved in a multitude of activities. We are extremely fortunate to have him with us. He is passionate about helping people and looking after their wellbeing.
---
Services.
All sports injuries for ankle, knee, elbow, wrist, shoulder and so on.
Neck and back pain
Arthritis and joint pain
Pre and post post-operation exercise prescirption
Chronics injuries due to overuse and repetitive strains
Muscle imbalances
General wellbeing through tailored exercises and hands on treatment.
Learn More
--- Manual therapy
This involves hands on techniques which consist of education, joint manipulation, joint mobilisation, massage and stretches.
Exercise rehabilitation and prescription
A in-house gym (Royal Oak Branch) which includes weights, machines and a pilates reformer. With our expert knowledge we will help you to restore your movement, regain your strength and your total wellbeing.
Acupuncture
Acupuncture is a technique in which practitioners insert thin needles to stimulate specific points on the body by re-balancing the energy flow in your body. Acupuncture also helps to stimulate nerves, muscles and connective tissue and at the same time inducing a relaxing soothing effect.
Contact Us.
Feel free to email us, phone us, smoke signal us, carrier pigeon us, or visit us. You can find us using our nifty map (just scroll down a bit).
Royal Oak (09) 625-7388
Manukau (09) 263-9114
Mt Roskill (09) 627-0950
652 Great South Road Manukau.
772A Manukau Road, Royal Oak
2 Whiteswan Road (inside Mt Roskill Medical Center)
--- Location.
Let's meet up and fix you pain.